Church Website Design
Church website design plays a crucial role in effectively communicating and engaging with congregations and visitors alike. A well-designed church website serves as a digital hub, providing essential information about services, events, ministries, and the overall mission of the church. At ClikIT, we strive to create a welcoming and inclusive online space, reflecting the values and identity of the church community. A user-friendly navigation system and intuitive layout make it easy for visitors to find what they're looking for, whether it's worship times, sermon recordings, or volunteer opportunities. Engaging multimedia content, such as photos, videos, and audio recordings, can help convey the church's vibrant atmosphere and sense of community. Additionally, integration with social media platforms enables seamless communication and sharing of updates, encouraging online interactions and fostering a sense of belonging. Overall, an aesthetically pleasing and functional church website design serves as a powerful tool to connect, inform, and inspire individuals in their faith journey.
Get a Free Quote!
Featured Project
First Lutheran Church
In 2018, First Lutheran Church was locked out of their website & needed to make updates. We were able to come in and redesign their site, migrate to a new server, and make sure that everyone in leadership had access, so they'd never lose access again. During the COVID pandemic, we worked with them to introduce PayPal online donations and sign up forms.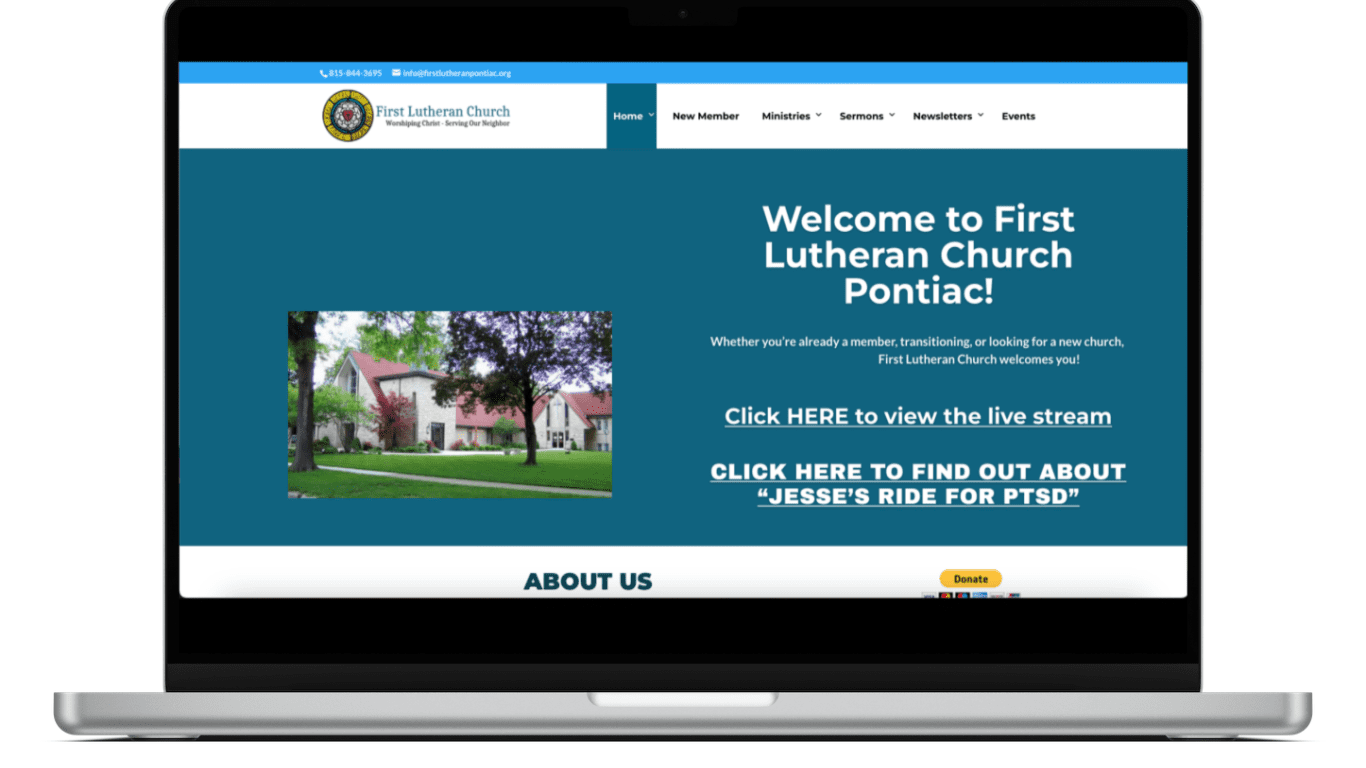 What does a Church Website Design Include?
Churches struggle having a cohesive online presence. Often run by volunteers or limited staff, church websites often are the last thing on the list. However, having a powerful and inviting online presence for churches is one of the most important thing to keep the church community engaged and inviting. We help churches manage their online presence and introduce new features such as newsletter sign ups and more.